Fear is a hard thing for people to talk about, especially for me as a guy with a disability. I am already made to feel weaker because of my disability, so I don't want to feel even more vulnerable by admitting that I'm afraid of things. I'm afraid of admitting my fear. While my reasons may be slightly different to others, I don't think I'm alone in this fear of fear. As guys we are often taught that it's not manly to be afraid of things, and all people are taught that its childish. You can hear it in all of the nicknames that kids are taught to taunt others with at school – scaredy cat, chicken, baby. All of those names come with a negative connotation for the person who is accused of being afraid.
But I think fear can be an important protective mechanism for us. It's part of our instinctive nature as animals. Some fears may seem more rational than others. Some may stem from an event or a thing that happened to us, and others are innate. All of these fears are valid, because in our own heads they all come from somewhere.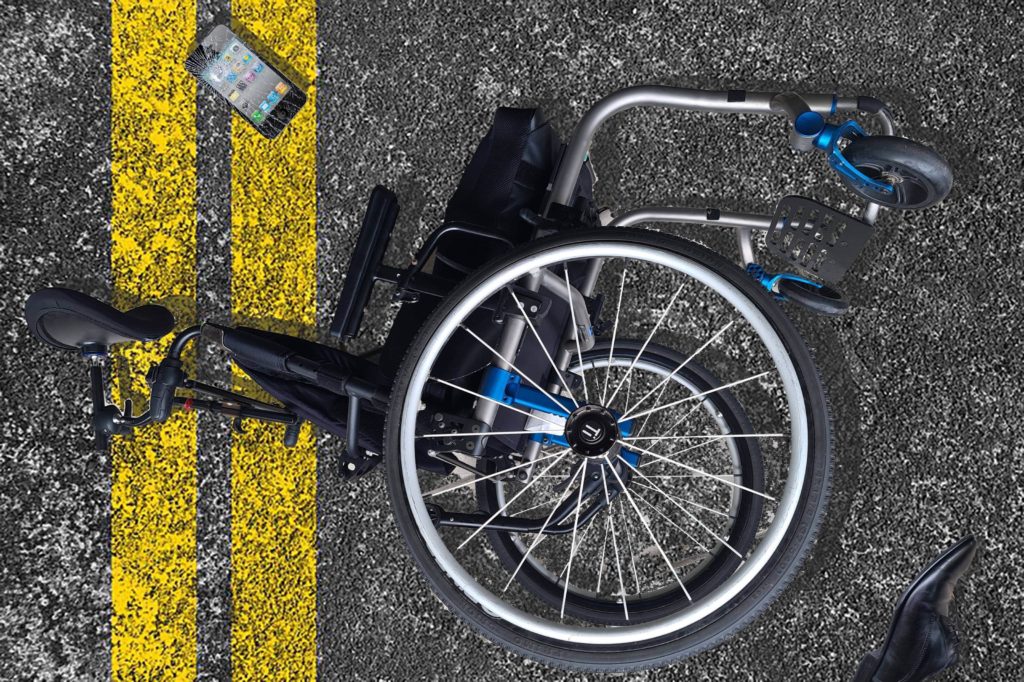 For me, I live with fear everyday because of my disability. Adding to this, my fear becomes much more heightened after an accident or a fall. Some days it can be so paralysing that I struggle to get out of bed. In the weeks following the accident, I'll have daydreams, or dreams in the middle of the night, when I reimagine the fall over and over and over again. It can be so scary for me. And, for a time, this fear hinders me from making the most of my life. I was planning a little road trip away to visit friends, but I'm so afraid of being away from my own familiar environment that I had to postpone. It's ironic, because the accident happened in my apartment – my safe space. But I know the space and am comfortable here, and I have all of my equipment around me. I can't fathom being away from my safe space right now. And it's because of this fear.
I think it's important for us to realise these fears and process them. I need time to feel like this, and to slowly rebuild my level of comfort to the point where I can handle being away from my safe space. While I'm a big proponent of jumping into things and taking chances on a whim where it's warranted, I do think that being cautious is sometimes what we need. I am more at risk of injury because of my disability. I live with this fear all the time. But I'm at an even greater risk right now when I have less confidence. I need to build my balance back up a bit after the fall – and bolster my confidence – to the point where I can get past the fear like I normally do. I should be practicing more caution at the moment.
And I think this is the same for everyone. Some fears are bigger, some are smaller. Some we deal with every day, others we have to confront much less frequently. The point is, whenever we do have to confront them, I think we should take a second to try and rationalise it. We can ask ourselves a few questions:
What exactly am I afraid of?

Why am I afraid at this particular moment?

Can I do anything to remove the thing that is making me afraid from my path?

And if not, how can I work my way around this thing that I fear so I can get on with my journey?
If we don't confront them, we let these fears control us. But we all have the strength to turn the tables and control them. One of the first steps may be admitting it, either to yourself or to trusted friends. If you give a voice to it, that might help you understand what you're afraid of and why you're afraid of it. You're the only one with the power to take control.